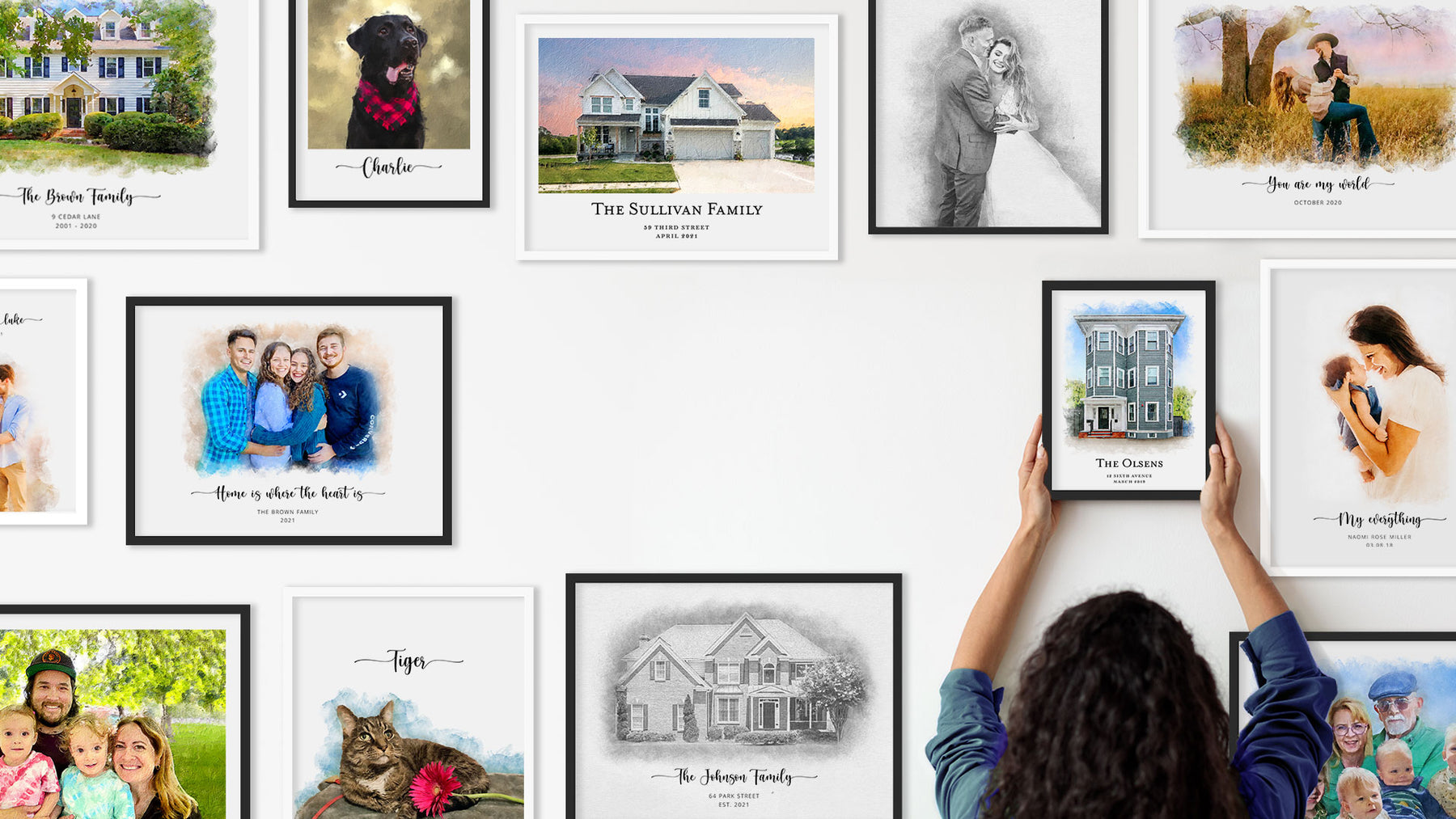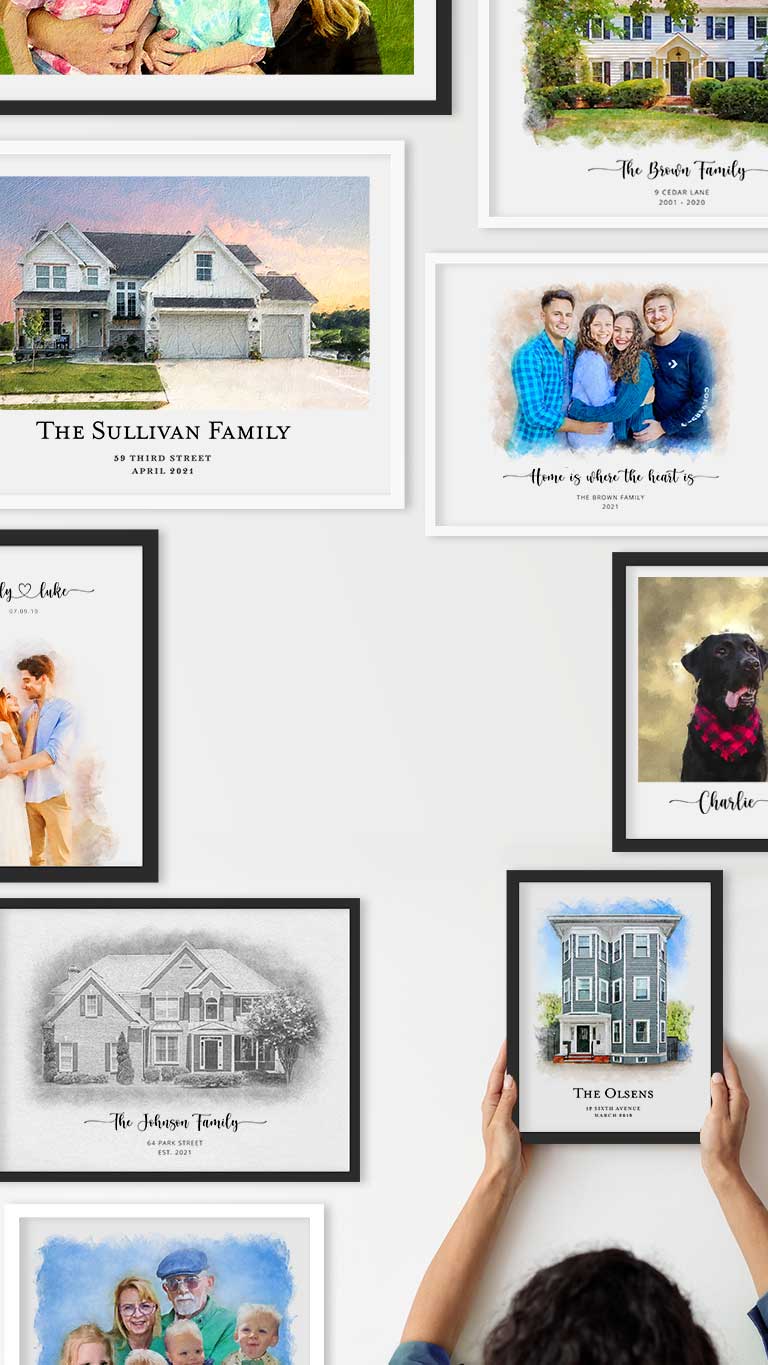 Welham & Co Money-Back Guarantee
Your satisfaction is our #1 priority. Once you receive your artwork proof, you can request unlimited revisions until you're 100% happy or your money back.
The Perfect Gift For Any Occasion
Custom Portraits in 3 Easy Steps
In 3 easy steps, you can have your own commissioned artwork on display in your home forever. Welham & Co custom portraits are digitally crafted by our artists based on the photo you provide us.
Step 1: Upload Your Photo
Upload a photo to your order so our digital artists can begin creating your personalized artwork. Please read our image guidelines for tips to make your custom portrait picture perfect!
Get Started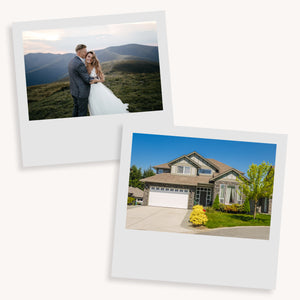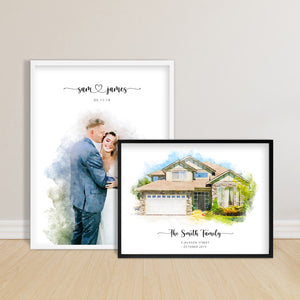 Step 2: Make it yours
Add a personal message to make your artwork uniquely yours. We'll print this with your custom artwork in our signature font. Our custom portraits are offered in two frame options (or frameless).
Start Personalizing
Step 3: The Proof
Receive your artwork proof to review and approve in 3 days or less. Request unlimited revisions until you're 100% satisfied or your money back - We will work with you on making your artwork perfect before we print and ship it.
Shop Now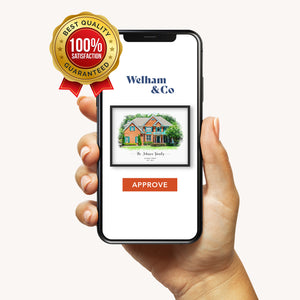 Our Happy Customers
We love hearing from our happy customers! Check out the latest reviews of our custom portraits from real customers.
Produced Locally
All portraits are made-to-order and produced in a warehouse near you. We have multiple warehouses located in the US, Canada, Australia and the UK.
Create Yours
10 Orders = 1 Tree Planted
For every 10 portraits sold by Welham & Co we plant a tree with One Tree Planted. Every portrait created helps preserve our climate & biodiversity.
Create Yours
Carbon Offset
All Welham & Co frames are made with wood from renewable forests and our carbon footprint is offset by planting trees with One Tree Planted.
Create Yours